First of all, go to API Marketplace and search for the API you would like to use/test.
Before starting to use any API, you need to subscribe to it first.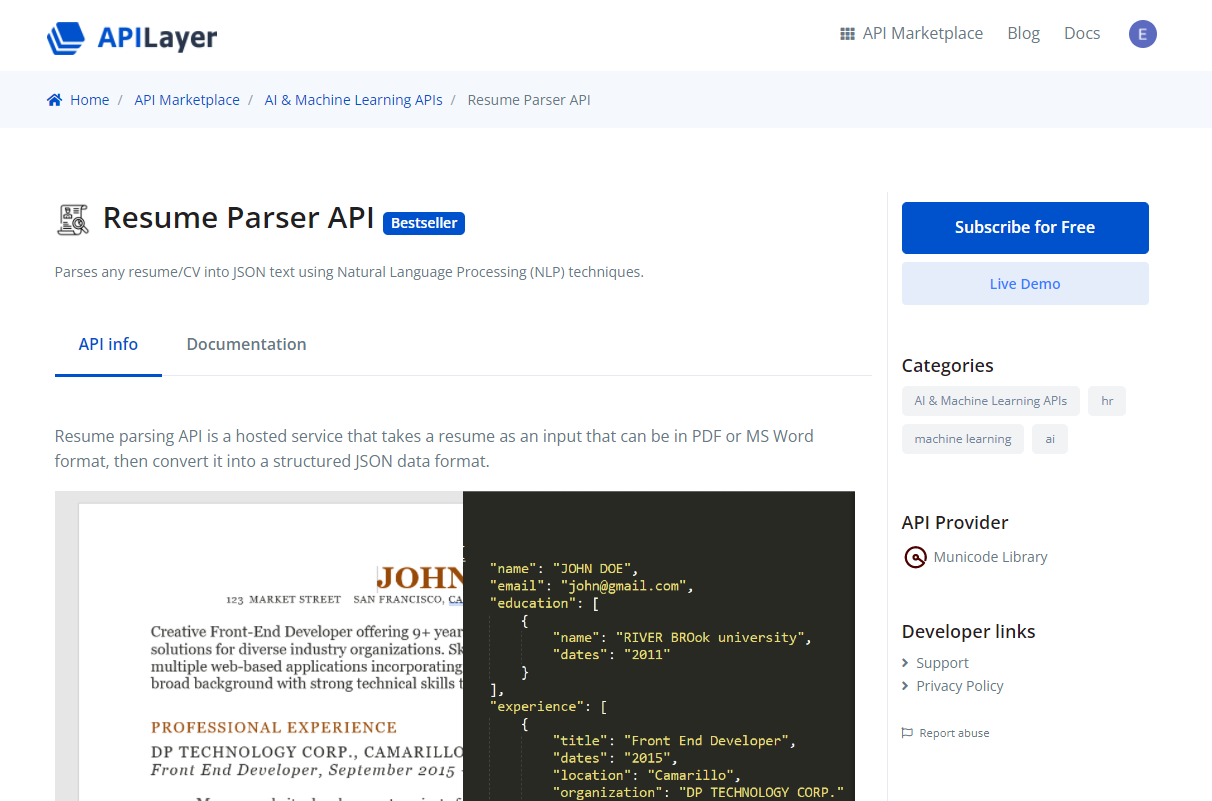 Once you clicked the "Subscribe" button, you will see the API's plan page. All our APIs have a free plan -unless otherwise stated- so that you can test the waters as you like.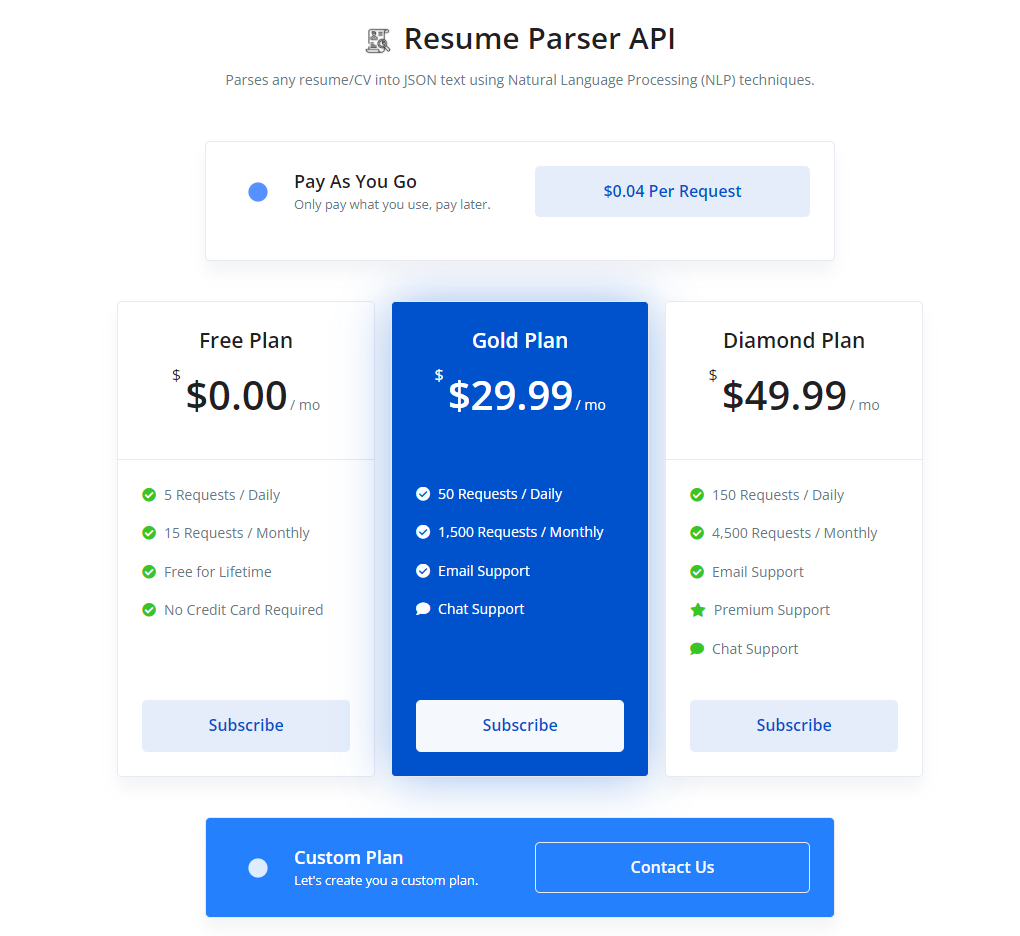 When you choose your plan, you will come to the "Billing Page."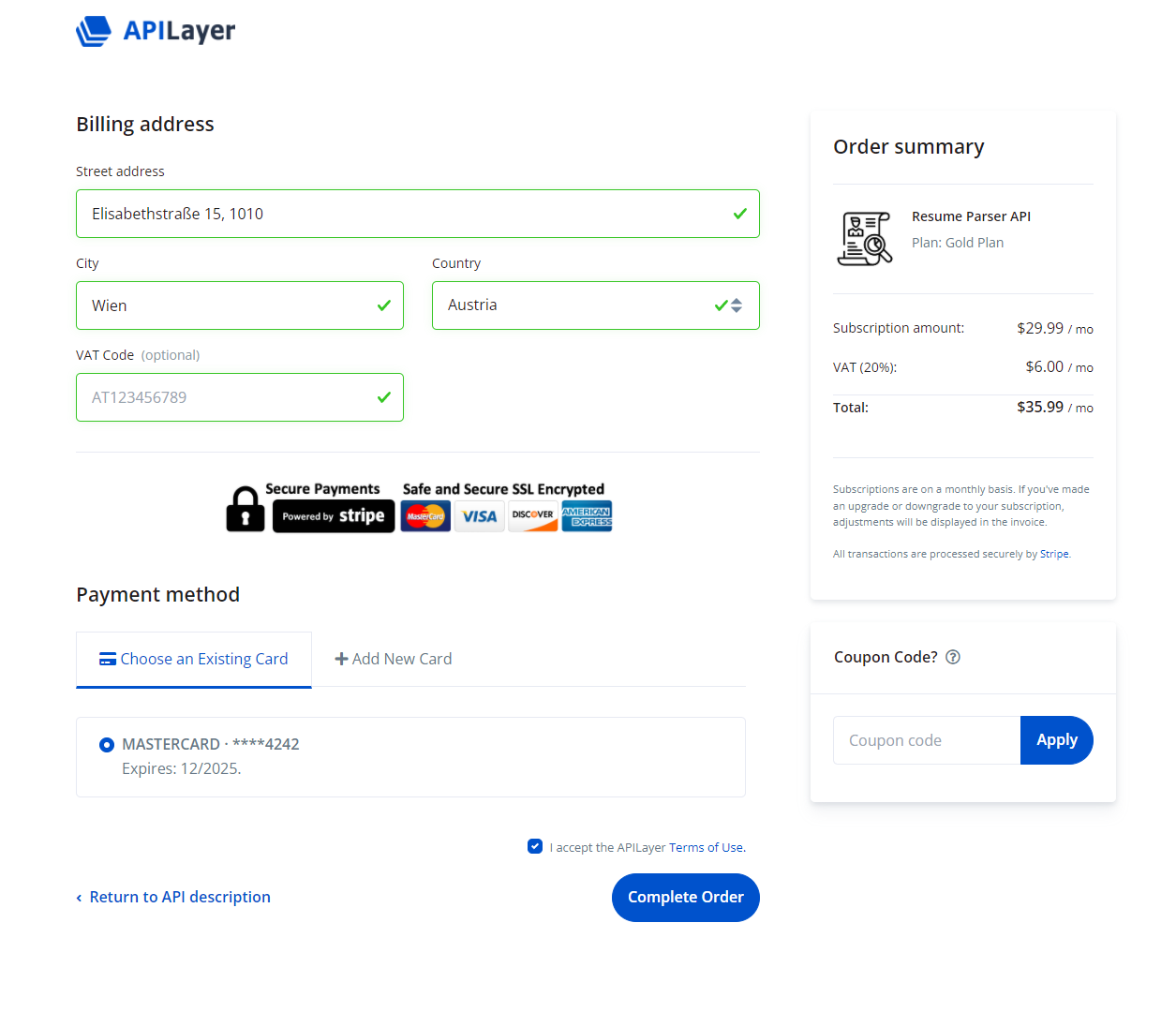 Once you reviewed the Terms of Use, click the "I accept the APILayer Terms of Use" and fill in the billing information and the "Complete Order" button.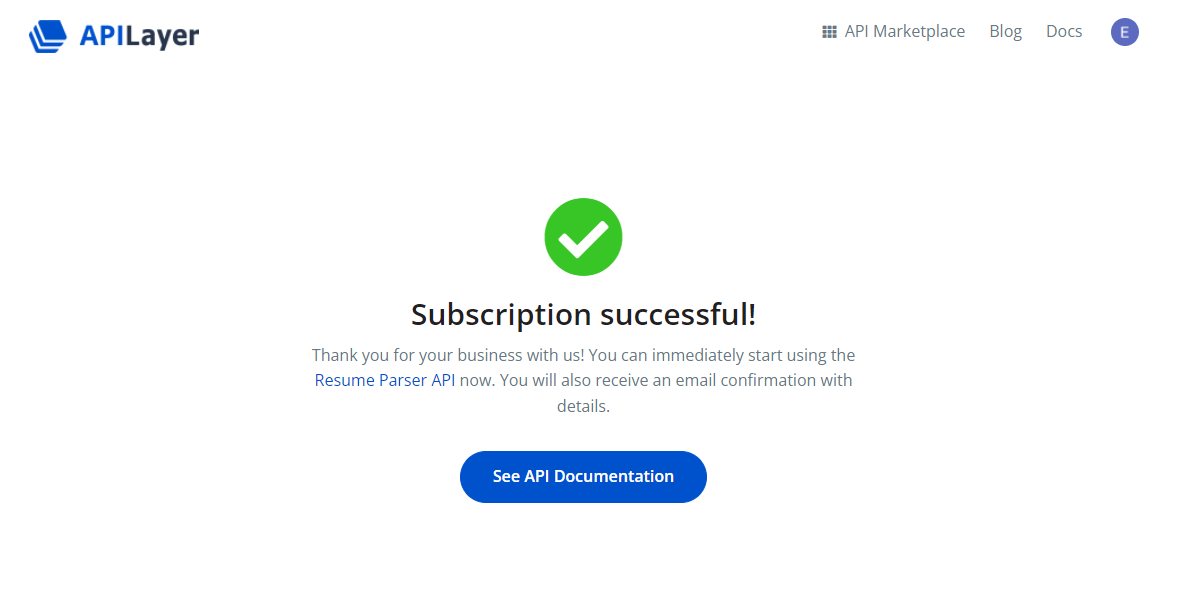 All is good, now click to the "See API Documentation" and return to the API page. From there, you can use the "Live Demo" feature, where you can use the API from your browser.